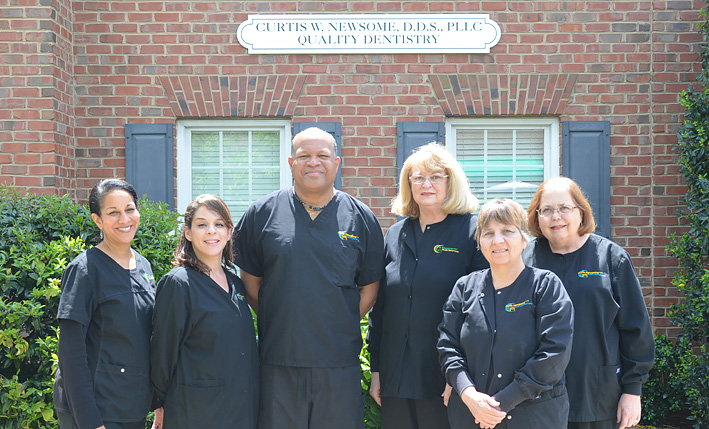 Linda
Dental Hygienist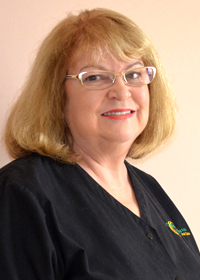 I started working in the dental field in 1972, and I've enjoyed every minute of it! I joined our office in 2005 and love the atmosphere here. Our team is focused on one thing, always: the needs of our patients. Each day I spend time working one-to-one with our patients, taking digital X-rays, cleaning and polishing their teeth, and talking with them about their oral health. I've found that if a patient understands how keeping their mouth healthy means better overall health, they get more enthusiastic about their home-care practices, as well as eating better and developing healthy habits. I love it when a patient comes for a recall visit and their mouth is in great shape!
My family is very important to me, so I spend a lot of time with my husband, three daughters, and two grandchildren. I also enjoy good food and exploring new restaurants.
Kim
Dental Assistant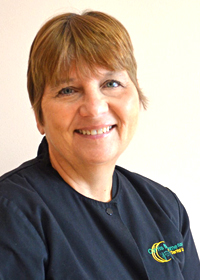 I started working in the dental field in 1991 and have been with Dr. Newsome since 2004. During my time in our office, I've built some great relationships with our patients, and many now feel like members of my own family. Each person has new stories to share and I love hearing about their lives and interests, as I deliver chairside assistance during dental procedures. I make sure the doctor has everything he needs, but my attention is always on our patient, as I check to see that they're comfortable and relaxed, and keep them updated on how much progress we're making and how well they're doing.
When I'm not working, I'm usually hanging out with my friends and family. I'm happily married and have a daughter. You'll usually find me by the pool in the summertime or cheering on my Carolina Panthers during the fall!
Barbara
Front Office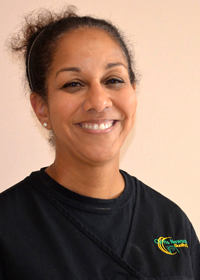 It's such a joy to see our patients smiling when they arrive for their visits and to hear their thanks and see more smiles as they leave, because they've had a great experience while here. I love interacting with our patients and enjoy our conversations, whether we're catching up on the latest family news or talking about upcoming vacations. I work in our front office, answering phones, scheduling dental appointments, and checking out patients at the end of their visit. I make sure that each person knows how much we appreciate them coming to us and that we're looking forward to seeing them again.
When I'm not at work, my husband and I enjoy spending time with our two girls. I also like gardening projects, amateur genealogy, and working with my church youth group.
Sue
Treatment Planning and Insurance Coordinator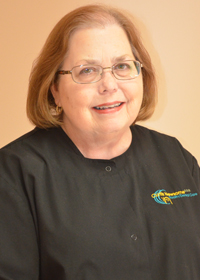 I have business degrees from Wingate University, Gardner-Webb University, and have completed many MBA courses at University of North Carolina Charlotte and Queens University of Charlotte. Since 1991, I've gained more than 25 years of dental experience in general dentistry and periodontics. My work with Dr. Newsome involves verifying insurance, filing claims and collections, and helping out at the front office when needed. My goal in everything that I do is to help patients receive and understand their dental treatment. Plus, I get to make new friends every day!
My husband and I are longtime Charlotte residents and have three awesome children. I am a rockin' mom who enjoys heavy metal, alternative, and Nu Metal rock. My favorite pastimes include plugging into social media, hanging out with my kids, and taking fun weekend getaways.
Yaslin
Registered Dental Hygienist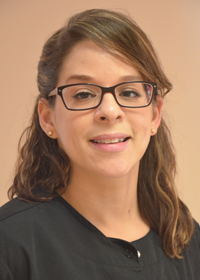 Se Habla Español!
I completed my AAS in Dental Hygiene in 2008 from Fayetteville Technical Community College and began working in 2008. I also completed my Bachelors in Healthcare Administration in 2013 from Campbell University while working full-time as a hygienist. Through the years, I've worked in general, cosmetic, and pediatric dentistry. Here at Dr. Newsome's office, I provide comprehensive hygiene care with a focus on each individual's needs. My favorite part of my job is seeing the results of my hard work, educating patients, meeting new faces, and forming relationships with all our wonderful patients.
In my spare time, I like movies, spending time with friends and family, reading, and attending continuing education classes to update my knowledge about the ever-evolving dental field.